Demonstrating The Evolution of the Idea...and Beyond!

The Museum of Interesting Things is a traveling interactive demonstration/exhibition of antiques and inventions
inspiring innovation and creativity - learning from the past to invent a better future.

A Traveling Show! We can do your next Event or Private Shows - at our location or yours!
Call or e-mail for details

Schools, hospitals, universities, galleries, parties, libraries, anywhere with a room and people, we'll bring things!
We are a traveling show -Like a circus...just no elephants
Our first Kickstarter was a success! thanks everyone for helping!
The Prohibition Speakeasy will be Sunday June 15th for fathers day
This one will be themed The History of Photography

8 Popular Specialties
Check Out Our Cameo on the History Channel's Pawn Stars
which aired recently, Our episode is called "Spare the Rodman"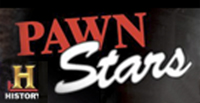 Check Out Our Cameo on the Science Channel which aired recently
on the Show Oddities, Our episode is called THE POWER OF A GREY SKULL


check out the video Maker Faire made of us, click below
we will be exhibiting there this weekend check the news page for details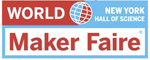 Huffy Our favorite...and only Mascot
Sings a song for Robin Meade of
the CNN affiliate HLN (HeadLine News)
Which Robin was silly enough to air
July 11, 2011
click to watch Huffy
We'd Like to announce our partnership with Applebee's on a wonderful new program!
click for details: