Demonstrating The Evolution of the Idea...and Beyond!

The Museum of Interesting Things is a traveling interactive demonstration/exhibition of antiques and inventions
inspiring innovation and creativity - learning from the past to create a better future.

A Traveling Show! We can do your next Event or Private Shows - at our location or yours!
Call or e-mail for details
The Museum of Interesting Things now brings it's inspiring positive message live or to the virtual world anywhere on the planet!
This is a live virtual presentation with actual antiques where we have the students interact and learn as much as possible.
Rest assured these are Not pictures of Interesting Things, but you get to see actual items!
To join the email list for Events/Monthly Speakeasy and New Items click here and let us know
ALL Speakeasys & shows are ALL AGES.

Schools, hospitals, universities, galleries, parties, libraries, anywhere with a room and people, we'll bring things!
Check Out Our Cameo on the History Channel's Pawn Stars
which aired recently, Our episode is called "Spare the Rodman"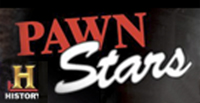 Check Out Our Cameo on the Science Channel which aired recently
on the Show Oddities, Our episode is called THE POWER OF A GREY SKULL


Our first Kickstarter was a success! thanks everyone for helping!
The Prohibition Speakeasy was sept 29th 2013 next one is below

Press & Testimonials